Traveling to Buy A Used Car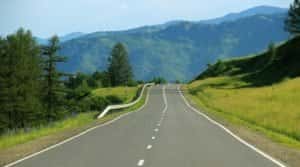 It is increasingly more common to travel when aiming to buy a used car. If you're considering a vehicle at a faraway dealership, these are some reasons why it may be worth your while to travel.
1. Leverage in Negotiation
While some dealerships have fixed prices, most dealerships allow for some negotiation. If you let a salesperson know that you are serious enough to drive X number of hours, they know you are very interested in the car, and will quite possibly make a purchase. You could have quite a bit more leverage than a casual local shopper.
2. Market Determines Price
Much like real estate, market determines used car price. A 2014 Jeep Cherokee may be one price in SmallTown, NC, but much more expensive in BigCity, Virginia. Being open to travel allows you to see prices that are different from what you see locally – you could potentially save serious money by traveling for a vehicle.
3. More Fish in the Sea
If you are willing to cast a wide net and look hours away from where you live, you have more prices to compare. You can use this to your benefit in the negotiation process. You can say something like, "I really want to purchase from this dealership, but this other dealership is offering the same car for X dollars less. Would it be possible for you to match that price?" They may say no, but if you ask politely then they will most likely try to work with you.
No matter where you decide to shop for your next vehicle, it is important to do thorough research on the vehicle, the dealership you plan on visiting, and on other competing dealerships. Always obtain vehicle records before traveling, and always call the dealership to verify vehicle availability. We hope to see you soon!