What is a Certified Pre-Owned Vehicle?
      From time to time, our customers want to learn more about what a Certified Pre-Owned vehicle is. At AutoStar, we sell only Certified Pre-Owned vehicles. But what exactly does this mean, and why are CPO vehicles sometimes more expensive than non-CPO vehicles? Well, dealerships each have their own set of standards which qualify a vehicle to be certified; think of a certification process like a detailed vehicle inspection. For example, Chrysler has its own 125-point checklist a vehicle must pass before it is certified, with items on the checklist ranging from mileage on the vehicle to a cleaned cup holder/center console.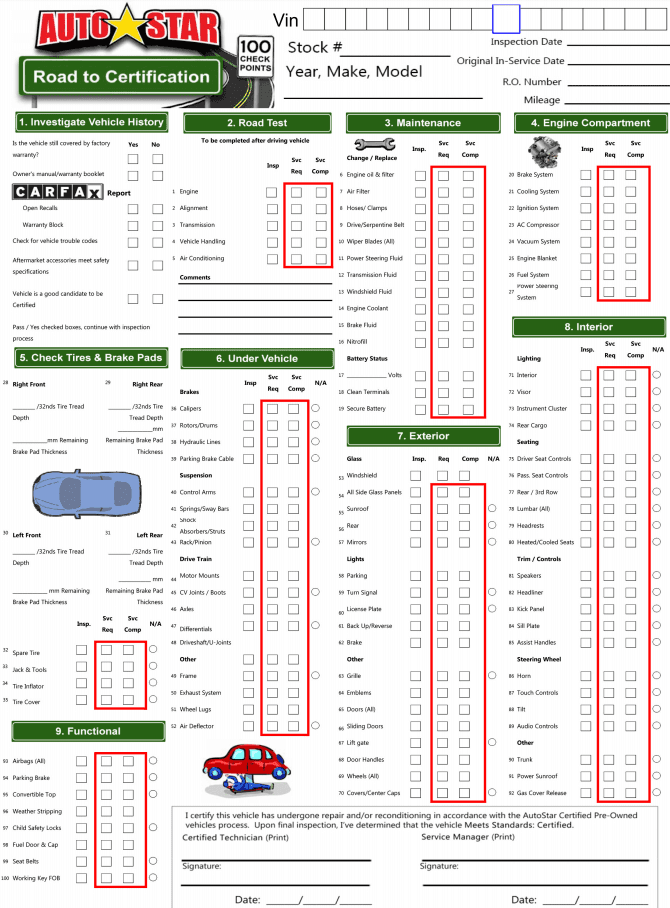 Here at AutoStar, all vehicles must pass our 100-point "Road to Certification" inspection. As you can see, our checklist covers all of the basics and more. After passing the certification as well as being thoroughly cleaned, all vehicles we sell look AND feel new…and you have peace of mind knowing that the vehicle you drive away with will be safe.

When purchasing a Certified Pre-Owned vehicle, you can feel confident in quality as well as safety. Reaping the benefits of purchasing a new car without paying a new car price is a pretty good incentive too, if we say so ourselves. 😊
If you have any questions that you would like addressed in a blog post, don't hesitate to comment below!