Earth Day 2019 with AutoStar Family Dealerships: Eco- Friendly Driving For All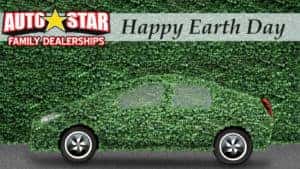 Here at AutoStar, we have the pleasure of working in some of the most beautiful locations throughout Western North Carolina. It's easy to forget how little things that we do, like the way we build our vehicles or the way we drive them, can affect the environment around us. So to celebrate Earth Day we thought we would give our top tips for being an Eco-Friendly driver.
Easy Eco-Friendly Driving Tips for any Vehicle
Replace Your Vehicle's Air Filters Frequently. Remembering to regularly check and replace dirty air filters can help to improve your vehicle's gas mileage by as much as 10 percent.
Check Your Vehicle's Tire Pressure. Keeping your tires properly inflated will improve your car's gas mileage, while also increasing safety.
Regulate Your Speed! Not only will going the speed limit save you from a hefty speeding ticket cost, but studies show that gas mileage declines rapidly above 60 mph. In addition, rapid acceleration and braking uses up more of the gas in your car's tank. When driving long distances on the highway, try using your cars 'eco' button or taking advantage of cruise control. This regulates and maintains your speed and decreases the need for braking and accelerating.
Enjoy the fresh mountain air and only use your cars air conditioning when you really need it!
Carpool whenever you can! Why take two cars if you can just take one? This saves everyone money on gas and limits the amount of cars on the road. It's a win-win for everyone because we all know that less cars means less traffic to get stuck in.
Eco-Friendly Maintenance
Keeping up with routine vehicle maintenance can help to improve your car's gas mileage and improve your environmental impact. According to the Department of Energy, simple fixes like checking your fluids, brakes, and spark plugs, can help improve your gas mileage by as much as 40 percent.
Here at AutoStar we don't just sell cars. We also have state of the art, award-winning service departments at our locations in Waynesville, Hendersonville, and Boone. We offer competitive, upfront pricing as well as the best technicians in the business. In honor of Earth Day, make sure to come have your vehicle serviced with AutoStar and take advantage of this month's amazing service deals.
Special Service offerings available at:
AutoStar Chrysler Dodge Jeep Ram of Hendersonville
AutoStar Nissan of Boone
AutoStar Chrysler Dodge Jeep Ram Fiat of Wayneville
AutoStar Chevrolet Buick of Waynesville
To make a service appointment, visit us online at http://www.autostarusa.com/schedule-service/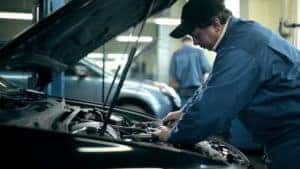 Top new vehicle picks for Earth Day at AutoStar
With an ever-changing used vehicle inventory and some of the best new car offerings on the market, AutoStar is the perfect place to buy an eco-friendly vehicle. We are seeing a shift in the automotive industry with more and more brands developing eco-friendly and hybrid vehicles, and we are happy to share a couple of our favorite new options with you in honor of Earth Day.
2019 Chevrolet Volt Premier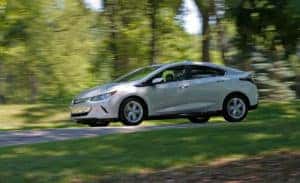 Not only is this sporty sedan beautiful, but it's also highly functional, environmentally friendly, and safe. When equipped with our Driver Confidence II Package, the Chevy Volt is one of the safest vehicles on the market, winning the 2018 IIHS Safety Pick Award. The 2019 Chevy Volt is a great option for someone who cares about the environment (and their wallet!) as it offers up to 53 pure electric miles and up to 420 miles with a full charge and a full tank of gas. On average, new Volt owners who regularly charge their vehicle can travel 1,100 miles between fill-ups at the gas station.
Chrysler Pacifica Hybrid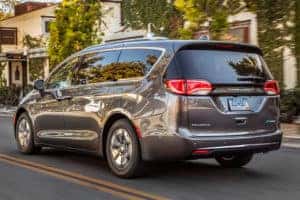 We never thought we'd see the day when gas-guzzling mini vans and SUVs were designed with the environment in mind, but Chrysler proved it was possible with the release of the first ever hybrid minivan, the Chrysler Pacifica Hybrid. Unrivaled in its class, the Pacifica offers safety, security, convenience, functionality, and efficiency that can't be beat. The Chrysler Pacifica offers incredible features such as:
Hands-Free Power Sliding Doors and Hands-Free Liftgate
360 Degree Surround View Camera
Uconnect Theater with Wireless Streaming
Adaptive Cruise Control
And more…
In case that doesn't already have you impressed, the Pacifica's eco-friendly capabilities will have you floored! Using both an electric motor and gasoline powered engine, the Pacifica Hybrid automatically makes the switch between electric and hybrid power, giving you the efficiency you've been dreaming of with up to 520-mile total driving range.
Nissan PathFinder Hybrid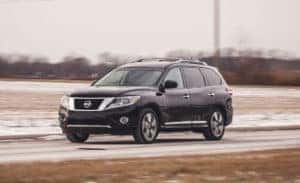 Nissan is on a roll with environmentally friendly design. The Nissan Leaf, the best-selling electric vehicle in history, is available for the extremely eco-friendly, running on 100% electric power. Now Nissan has done it again, rolling out the Nissan PathFinder Hybrid, which offers incredible fuel economy for an SUV of its size. The Pathfinder Hybrid comes equipped with an All-Mode Dial, making it the only SUV on the market that allows you to choose between 2WD, 4WD, and Auto Mode. This Pathfinder model has a supercharged engine, generating 250 horsepower and a combined 26 mpg. The gas engine only kicks in when necessary in order to save power and conserve fuel.
Change Starts with You
As inhabitants of the Earth, it's our responsibility to do everything in our power to take care of the planet and be conscious of our impact on the environment. This can mean volunteering in your community, getting involved in political change and environmental groups, or even something as simple as eliminating plastic bags or (our favorite!) car-pooling a couple days a week! It's easy to make a difference, so we hope this Earth Day you all go out and celebrate this beautiful world we live in and visit us at AutoStar!