AutoStar of Sylva | Used Cars in Sylva, NC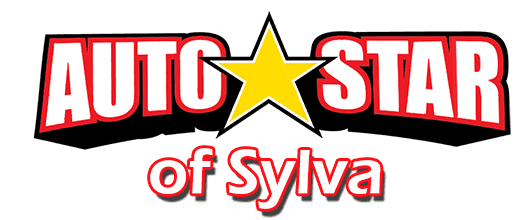 Open Mon-Fri: 10:00AM – 7:00PM
Saturday: 10:00AM – 6:00PM
About AutoStar of Sylva
AutoStar Sylva is a part of AutoStar Family Dealerships, an AutoStar USA company. This location is currently relocating from 1188 West Main Street to 307 East Main Street in Sylva, North Carolina.
AutoStar of Sylva provides high-quality, AutoStar-certified pre-owned vehicles to Sylva, North Carolina, and the surrounding area. This includes Dillsboro, Cullowhee, Whittier, Bryson City, Franklin, Highland, Cashiers, and especially Cherokee.
AutoStar of Sylva has the best variety of used cars, trucks, vans, and SUVs. This selection is fortified through the AutoStar Family Dealership Network. AutoStar Family Dealerships currently carries the following vehicle makes and brands, with new stock constantly being added to the mix:
Acura, Audi, BMW, Buick, Chevrolet (Chevy), Chrysler, Dodge, Ford, GMC, Honda, Hyundai, Jeep, Kia, Lexus, Lincoln, Mazda, Mercedes-Benz, MINI, Mitsubishi, Nissan, Pontiac, Porsche, RAM, Saturn, Scion, Subaru, Suzuki, Toyota, and Volkswagen
All of our pre-owned vehicles are put through the AutoStar Certified Pre-Owned "Road to Certification" — a detailed process of no less than 100 points across the board. Our reconditioning process results in an immaculate array of used cars, trucks, vans, and SUVs available in any market.
Our goal at AutoStar of Sylva and AutoStar Family Dealerships is to provide our customers with a no-hassle, positive, and enjoyable car buying experience. We aim to be the largest pre-owned selection around while still maintaining our "small-town" feel. This involves staying active in all our communities, keeping our vehicles priced to the market, and treating all of our customers with the utmost respect and care. At AutoStar of Sylva and AutoStar Family Dealerships, we aim to make you more than a satisfied customer: we invite you to become a part of our AutoStar Family. If you are looking for a pristine, pre-owned vehicle, then look no further than AutoStar of Sylva.
We have Many Convenient Locations in North Carolina and the Surrounding Area!
AutoStar of Sylva
307 East Main Street
Sylva, NC 28779
Sales: (828) 586-0202
Business Hours:
Mon-Fri: 10:00AM – 7:00PM
Sat: 10:00AM – 6:00PM
Sun: Closed